1 August 2017
New Managing Director for Saab Australia
Defence and security company Saab has appointed Mr Andy Keough as the new Managing Director of Saab Australia. He takes up his position on 13 November 2017.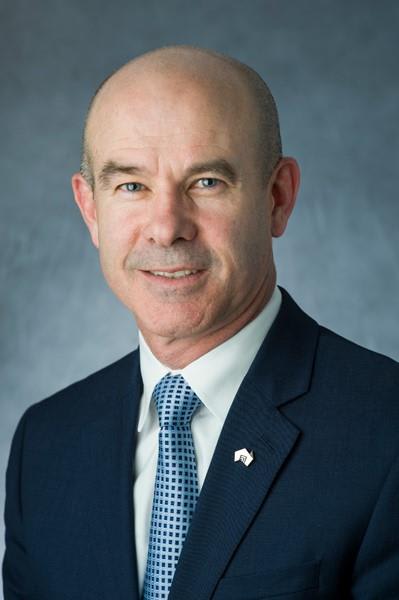 Andy Keough completed 22 years in the Australian Navy, which included two commands of Collins Class submarines and a three-year exchange posting with the US Navy's Submarine Force in Pearl Harbor, Hawaii. He was awarded the Conspicuous Service Cross (CSC) for his leadership whilst in command of HMAS SHEEAN in 2006.
Mr Keough retired from the Navy in 2007 and joined Australian shipbuilder ASC Pty Ltd where he was responsible for establishing the business improvement capability and managing ASC's operations in Western Australia. Since 31st August 2015, Mr Keough was the Chief Executive for Defence SA.
As new Managing Director, Mr Keough will be heading the operational companies and be the senior Saab representative in Australia and New Zealand.
"Saab's Australian operations are very important to the company's global development. Andy Keough experiences makes him the perfect choice as the new Managing Director. He has the drive, ambition and commercial instincts to build on Saab's success in Australia," said Anders Carp, Senior Vice President and Head of Saab Business Area Surveillance.
Andy Keough has a MBA, is an Adjunct Professor with The University of South Australia and is the Chair of the South Australian Defence Indigenous Employment Cluster.
He will commence his employment with Saab on 13 November 2017.
Saab's previous Managing Director in Australia, Dean Rosenfield, has been promoted as head of Saab's market area Asia Pacific and will be based in Singapore from 1 January 2018.
For further information, please contact:
Saab Press Centre,
+46 (0)734 180 018
presscentre@saabgroup.com
Follow us on twitter: @saab
Saab serves the global market with world-leading products, services and solutions within military defence and civil security. Saab has operations and employees on all continents around the world. Through innovative, collaborative and pragmatic thinking, Saab develops, adopts and improves new technology to meet customers' changing needs.