31 May 2019
Marketing and sales general manager
Saab Australia welcomes Tony Vonthoff as our new General Manager Sales & Marketing.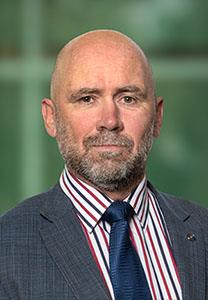 Tony takes over from Gerard Ogden, who has moved on to become Head of Business Development in Saab's Asia Pacific organisation.
Based in Adelaide, Tony will be overseeing the strategy for Saab's sales and marketing within the Australia/New Zealand region.
He brings a wealth of business development and sales experience in the defence and international capacity building sectors.
Tony is an Australian Army veteran, holds a Masters of Defence from Canberra University and is a graduate of the Australian Command and Staff College Queenscliff.