10 November 2023
This Veterans Day, Saab Celebrates Team Members Across the Country
Saab, Inc. is honored that nearly 15% of our workforce has served in the United States military. We are proud to work with so many people who have dedicated their lives to the higher calling of keeping people and society safe. This Veteran's Day, meet some of the veterans at Saab.
Even after their years of service, many veterans at Saab work directly on defense projects for the U.S. military. For example, on the U.S. Marine Corps Training Instrumentation Systems (MCTIS) project, more than 80% of Saab team members are United States veterans.
Across offices, projects, teams, and departments, veterans continue to give back to their country and their community. They make Saab a better company, and we celebrate their work this Veteran's Day.
Veteran Spotlight: Meet Some of the Veterans at Saab!
Tony Viggiani
A Saab Field Service Technical Deputy, Tony served in the United States Marine Corps (USMC) for almost 25 years as a gunner. He is part of the Marine Corps Tactical Instrumentation System (MCTIS) training program, designed to prepare the next generation of Marines for combat readiness.
Marine Gunners are an incredibly elite group with expertise in the tactical use of weapons deployed by Marine infantry units. Handpicked by their leaders, there are only 100 in active duty in the Corps at any one time, making up less than 0.05% of active-duty Marines.
During his time in the USMC, Tony received multiple awards for his bravery. He was awarded the Navy Cross, the nation's second-highest valor award, for his actions under enemy fire in Afghanistan in 2004 as a squad leader with the Charlie Company, Battalion Landing Team 1st Battalion, 6th Marines, 22nd Marine Expeditionary Unit.
In 2016, Tony also received the Gunner Henry Lewis Hulbert Trophy for Outstanding Leadership for his contributions at the Advanced Infantry Training Battalion, School of Infantry – West, where he trained the next generation of infantrymen. The accolade is presented to the infantry weapons officer who most exemplifies outstanding leadership, courage and technical, tactical and doctrinal expertise within the Marine gunner community.
Through MCTIS and Saab, Tony is able to continue his service to the USMC and our country.
JC Knight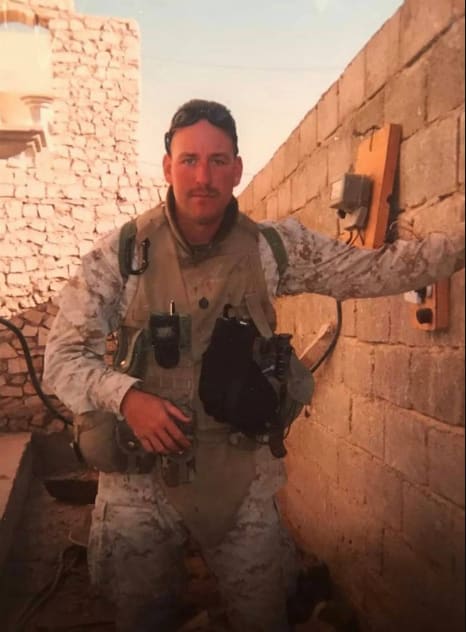 JC Knight is a senior business development manager with Saab, primarily working with Saab's Land Domain portfolio. Before joining Saab, JC served in the USMC as a gunner for more than 22 years, with multiple tours in Iraq and Afghanistan. JC plays an instrumental role in Saab's enduring partnership with the USMC.
During his time in the USMC, JC often felt outgunned and outranged with enemy shoulder-fired munitions and made it his mission to improve the USMC's close combat systems. From his time as a weapons officer, he was familiar with Saab's Carl-Gustaf® system and how it could benefit Marine close combat troops. JC introduced the USMC to the Carl-Gustaf system in 2017, and today, it remains a trusted weapon for close combat troops.
"I am most proud of seeing the adaption of the M3A1 Carl-Gustaf at the squad level of the Marine Corps. The Marine Corps knows I am reliable, they know our system is reliable, and they trust we share the same priority for the welfare of Marines. Everything we have with the U.S. Marine Corps is built on trust. Because of my background, our customer knows I am not just going to promote a particular system or product; I'm here to do what's best for the Marines."
Brigitte Aungier
Brigitte Aungier is a senior business development manager in our Syracuse office, as well as a veteran of the U.S. Navy. Brigitte served as a Surface Warfare Officer onboard warships USS Taylor and USS Spruance.
"I joined Saab in late 2015 after working for seven years in multiple defense industry roles. My experiences at Saab have been nothing short of spectacular. I have learned so much about the international defense industry, worked with incredible people and had the opportunity to import four brand-new military technologies to the U.S. military.
"My daily motivation is providing technology to the U.S. military. I love my job, and I am an extremely grateful person. My military service enhanced my attitude of gratitude–providing people and societies the freedom to feel safe every day is a Saab tenet I support with passion."
Adam Lynch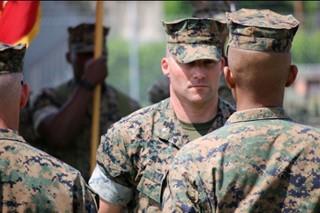 As a Training Operations Manager with Saab's Orlando office, Adam Lynch works with the MCTIS training program, building upon his eight years of active duty service with the U.S. Marine Corps. While on active duty, Adam served in several roles, including tank platoon commander with the 2nd Tank Battalion and mobile assault platoon commander with the 1st Battalion 6th Marines.
Adam continues to serve our country – while also working full time at Saab – as a member of the U.S. Marine Corps Reserves as a joint operations planning officer at the Joint Enabling Capabilities Command in Norfolk, VA.
"As a Reserve Marine, it's not easy balancing a family, full-time job and the Reserves. The late night and weekend phone calls, drill weekends and attending PME can be disruptive...Thank you to my fellow Saab, Inc. team in Orlando for the support and camaraderie that make this balancing act possible."
These are just a few of the fantastic veterans that work with Saab. We are incredibly grateful for their contributions to our country and our company.
Karen Russo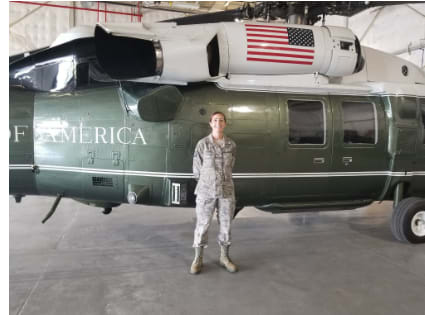 Karen Russo is an information security manager at our corporate headquarters in Syracuse. She joined Saab after an incredible 20-year career in the U.S. Air Force (USAF) where she retired as a master sergeant in information assurance.
"Joining the USAF was by far the best decision I ever made in my life. My first six years were spent as a medic, and then I cross trained into communications in the Air National Guard (Active) where I held various roles throughout the rest of my career.
"I am a patriot at heart. When I made the decision to retire from the military, one of my conditions was to continue to work in a role and for a company that supports the warfighter. I found all that at Saab."