3 October 2018
9LV: Saab's flexible C4I system
9LV CMS offers a complete C4I system (Command, Control, Communications, Computers and Information) for all types of naval platforms. It provides the command team with excellent operational capabilities, supporting all kinds of missions, from the coast to the open sea, and can be used on small vessels such as patrols and frigates, and large vessels such as submarines and aircraft carriers.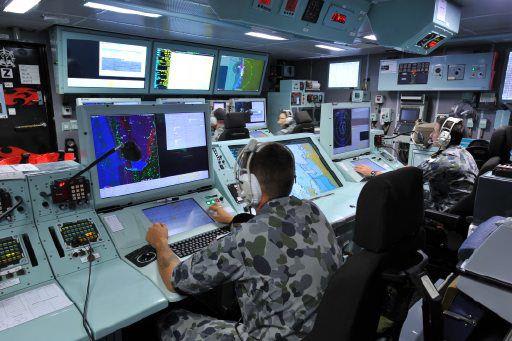 In addition to adapting to all types of platforms, Saab's 9LV CMS system offers integration of any subsystem selected by the customer, whether developed by Saab, by a third party, or a combination of both. The 9LV CMS also provides support for interoperability and cooperation as part of an international force.
"The 9LV is based on a modular open architecture, giving customers the freedom to choose and the advantage of having a flexible C4I naval system, fully adaptable to specific needs and requirements, connecting any weapon to any sensor," says Torbjörn Persson , Senior Director of Naval Systems in the Surveillance area of Saab. "The solutions range from large-scale naval combat management systems with multiple interfaces to three-dimensional naval combat (air, surface and submarine), firing systems (FCS), with interfaces for any type of missile and weapon, for small-scale C2 systems and remote naval weapons stations (RWS) with various types of armament (7.62mm, 12.7mm and 40mm)", he adds.
The latest generation of the 9LV CMS is modular and scalable, allowing connectivity and unique software interoperability. It also enables faster development, easy upgrading and support. "This approach lowers the cost of the system and its lifecycle and mitigates risks by avoiding technological obsolescence, unwanted ties with the owner or vendor, unique technology, and reliance on a single vendor," adds Fredrik Hillbom, director of sales for Saab in Latin America.
The 9LV CMS allows its operators to act constantly in a cycle of observation, orientation, decision and action, "says Persson.
The systems provided are used in small patrol craft to large frigates and aircraft carriers. Ships are used in very different environments, from high temperatures (both dry and humid climates) to arctic conditions.