6 November 2020
Darren Sparkes - Director of Public Safety Sales - on why flexibility within capability is key
Police services around the world are facing an increasing wide range of challenges. Examples of these include operational, financial, technological, political and sociological challenges. Our trusted police service are expected to overcome all of these and continue to perform miracles in becoming agile and adaptable in times of enormous and continuous change.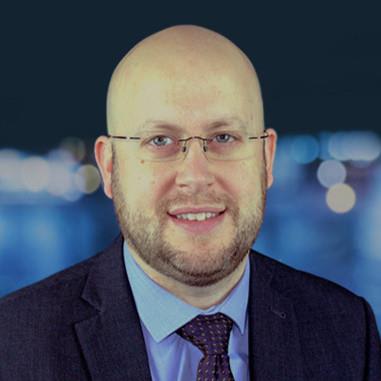 During my 21+ years working within the Public Safety industry, both as a customer and now supplier of emergency services control room technology, I know firsthand how challenging and frustrating it can be for the police service to remain agile and flexible to changing demands. Particularly when the Information and Communications Technology (ICT) they rely on are inflexible and provide little option for modification, without significant financial expense. Products with static functions and features can often be a barrier to change and users of these systems have little option but to align business process to the limitation of the products they use.
Challenges in finding the right solution
I have often seen procurements where end users have provided 100's of descriptive detailed requirements for specific functions and features that are important, valid and logical to users and suppliers alike.
Fast-forward a year into the operational use of their chosen product; is the end user and the general public seeing the intended benefits of those original requirements?
Did the supplier deliver those requirements or just an interpretation of the requirements?
Are those original requirements still valid?
Does a product function now need adapting to enable critical improvements to business process and workflow?
Is there a financial impact to tweak those functions and features?
These are all valid and extremely important questions.
How can our police service be sure the product or solution they chose to purchase will continue to be "fit for purpose" in 1, 3, 5, 7 years' time!
Attempting to address the challenge within the emergency service control room
Emergency services control room ICT solutions have evolved significantly over the past 5 years, with considerable advances in the removal of disparate, legacy, single purpose products, such as Contact Management, Command and Control, GIS, ICCS and Mobile APPs. These systems are being replaced with modern unified solutions encompassing complete contact, incident, dispatch and communication functionality, all within a single user interface. These advances have provided significant benefits including:
Lowering the cost of ownership.
Simplifying business and operational workflow and
Reducing the complexity of integrations, to name only a few.
Are these advances enough to allow the users to be agile and adaptable to changing demands?
What is important?
I personally believe it to be important that ICT suppliers provide flexibility within the capabilities of the products and solutions they provide. Products designed to provide functions and features through configuration are able to meet changing requirements at low or even zero cost.
I joined Saab in April 2020 and have spent a significant amount of time learning and understanding what Saab can offer our customers. In my opinion, the Saab SAFE unified contact, command and control solution is like no other in the public safety market. The main difference for me is that SAFE provides a step change in unified solution design that provides emergency services control room users the added freedom to take product capability and continually adapt and change them to meet changing business and operational requirements.
SAFE's embedded configuration framework enables police services to adopt a police specific template configuration and then modify the functions, features and operational workflow to ensure specific requirements are met. If the requirement for a particular function or workflow changes over time, SAFE provides a logical way to change these without significant product development costs.
SAFE provides the police service with a platform that invites and encourages continual innovation and allows users the ability to create new functions and features. This is something I have not previously seen to this scale.
I am proud to be part of a public safety and security team of whom continually push the boundaries in innovation and strive to make a positive impact to police service operations and the public they serve.
Darren Sparkes
Director - Public Safety & Security Sales, Saab UK