16 June 2021
Accelerating the human-system interaction
It started with a dream of becoming a police officer. It continued with a desire to work in a caring profession. The path to finding the right career wasn't a straight one for Marielle Preijde. Today she is happy that she dropped out of the Social Study Work Programme and chose technology instead. Say hello to Marielle, a stubborn but thoughtful user experience expert!
For Marielle, it wasn't obvious what she wanted to work with. It would take dropping out of university, moving to Norway and a couple of years travelling around the world until she figured it out. Her decision to become a Systems Engineer surprised not only her family but Marielle herself. Studying technology and maths with just about no mathematical interest sure was a bit of a struggle. But little did she know that her time at Chalmers University of Technology would foster a new passion within the wide world of technology.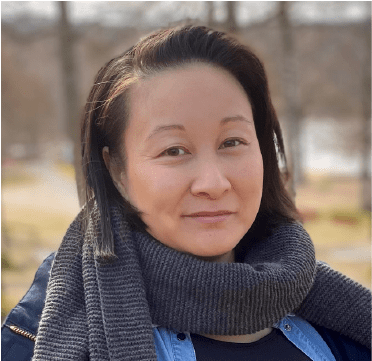 "I never thought that I would end up as a Systems Engineer. I guess it was because of my prejudices about the role, but it all changed when I learned that I could combine technology with my desire to help people. In the end, technology actually centres a lot around people and how it can help them in their everyday life."
"The technological and the human factors are equally important."
Even though she eventually found the right career path during her time at Chalmers, Marielle still wasn't sure where it would take her or what the future would bring. But after talking to fellow students about their temporary summer positions at Saab, she was hooked.
"I thought it sounded really exciting to work at a cutting-edge company with complex products. Still, I didn't know if I would fit in at Saab. I have always been more interested in the human side of the tech world and how to bring complex systems, design and a great user experience together," says Marielle.
Interested in joining Marielle at Saab? Find your next IT job here

But there was a spot open for Marielle and her expertise. After graduating from Chalmers in 2016, she started working at Saab as a Systems Engineer and now works as a specialist in Human Factors Integration – an exciting position that involves incorporating human elements in technological systems to create the ultimate user experience – leaving the tech-heavy stuff to the tech-savvy engineers.
"It is great to see how everyone's different skills and knowledge are brought together to result in a system or a product. And it's fantastic to be part of the whole development from the start to the final outcome."
"I love to be part of the whole development from start to finish line."
Closing the gap in technology
Working as a Systems Engineer at Saab means working on different projects, jumping from one project meeting to another and solving daily obstacles with a team of knowledgeable and experienced engineers. The variety at Saab offers both inclusive collaboration and lifelong learning, which suits Marielle perfectly.

"I never go to work knowing exactly what that day is going to bring. The best thing about my job is definitely the variety and flexibility. I constantly learn new things and challenge myself every day."
But what really gets her going is working with design and product development, such as the GlobalEye project, a multi-domain airborne early warning & control solution that provides long-range detection and identification of objects in the air, at sea and over land – a project that started as Marielle's Bachelor thesis.
"I never go to work knowing exactly what that day is going to bring."
"The GlobalEye project was the first one I got to work with when I started at Saab. In this project, one task among others was to create a facility design concept for the Mission Training System for the GlobalEye, in which operators learn how to use the system. I was also involved in the development of graphic and physical user interfaces for the operators. It's really exciting to take part in the development of the system, from concept to finished delivery."
A home for real people
The flexible and inclusive work environment at Saab is an essential part of the culture. Besides varied projects and flexible working hours, the company also raises issues about equality and diversity to recognise multiple perspectives, strengths, and talents within the company. An issue that Marielle is particularly passionate about.

"I think it's great that we raise these kinds of issues and spread knowledge about sexuality and gender identity, LGBTQIA, and what it's like to work with disabilities, for example. It's really important to know about this to be able to use the diversity of skills and personalities we have within Saab."

Everyone is different, and in the same way that Saab is home to all kinds of people, skills and experiences, it's equally important for Marielle to keep that in mind in her daily work.

!It might sound simple at first, but creating a technical solution that goes hand in hand with the people who use it is challenging. Every person is unique, and you have to listen to the target audience to meet their different needs, skills and expectations in every project. No solution fits all, and I think the challenging part of finding the right one is what makes my job really interesting."
3 questions
What is your greatest strength?
My inner drive and patience. Sometimes a change takes time, but as long as you believe the change is possible, you can make it happen.
What keeps you motivated?
There is always something new going on, whether it's a change in a customer requirement, a technology issue or a study that needs to be supplemented. The ever-changing environment at Saab keeps me motivated.
Your best advice to a potential colleague:
Believe in yourself and work hard for what you believe in. There are many strong voices, and to thrive here, you need to trust your own competence.